티스토리 뷰
분류없음
Cheer Up 세상사 2016.12.29 21:00
2016 year end Mobile games and apps of the year
This year, the mobile app market was hot. According to Newzoo, a global market research company, mobile app market sales will reach 49.93 trillion won by 2016, with 82% of total sales coming from games. In fact, the launch of Pokemon GO this summer has had a great impact on socio-cultural status, and Supercell's Classy Royal has recorded top sales every day. Competition among domestic game companies such as Net Marble Games and Nexon is also heating up. Other areas of high sales in the non-game sector are known as financial and video entertainment. With these apps, users enjoy convenient financial life with easy payment and remittance service, enjoy watching their favorite stars in V live, and take their daily life with Asian snap snap chat snow. In the second half of this year, a variety of apps have been released, helping the convenience of many users. In this article, we will summarize the apps that you should pay attention to this year through app reviews that highlight 2016's games and apps, and introduce you to selected winners from the competition with various nominees.
Domestic Game Awards of the Year
Seven Knights for Kakao
Genre: RPG
Capacity: Android - Varies depending on the device / iOS - 88.3MB
Publisher: Netmarble Games
Developer: Nexus Games
Issues: 30 million download breakthrough, world sales records in 19 countries TOP 10 Google Play, the game Target Choice Award 2014 Republic of Korea / technical character creation phase Awards
This year, most of the top-ranked games in the domestic mobile game market rankings are action RPG genres. Among them, many of the games released by Net Marble Games are gaining popularity, and Seven Knights is loved by many users with its stunning graphics and stories of making teams with hundreds of heroes. The fun and splendid combat skills of collecting 500 kinds of characters have gained great response from domestic and overseas users and exceeded 30 million downloads on October 4.
Stone Age, which was introduced at Net Marble Games, also entered the Asian market in September and achieved first place in the top two markets in Hong Kong and Taiwan within seven days of launch. In addition, Stone Age is a game with fun elements and turn-based strategies that collect and grow cute dinosaur characters. Another nominee is Red Gem 2, which is a sequel to Red Gem 2, the online game of the longevity online game that Nexus Games has to offer. It was popular.
Nomination - Stone Age
Genre: RPG
Capacity: Android - depending on the device / iOS - MB
Publisher: Netmarble Games
Developer: Netmarble entu
History: 2016 Republic of Korea Game Awards Grand Prize destination
Nominations - Red Gem 2
Genre: RPG
Capacity: Android - depending on the device / iOS - 250MB
Developer: Four Thirty Three
History: Republic of Korea 2016 games targeted domestic sectors Choice Award nominations
International Game Awards of the Year
Selection - Pokemon GO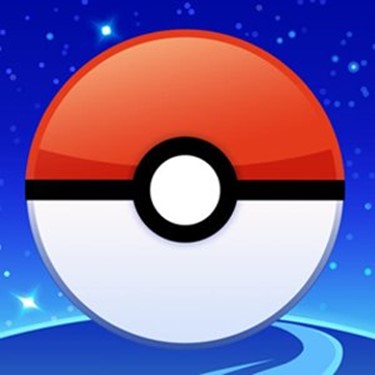 Genre: Adventure
Capacity: Android - Varies depending on the device / iOS - 261MB
Publisher: Niantic, Inc.
Developer: GAME FREAK Inc.
History: # 1 mobile game sales (approximately 6,900 billion), the cumulative downloaded more than 500 million cases worldwide, achieving 10 million mobile game downloads in the earliest time
If you have an app all over the world this year, you can say Pokemon GO without a doubt. Pokemon GO is a game that utilizes the famous game IP Pokemon series, and it was popular explosively by breaking through 50 million downloads in 19 days after launching in July. Especially, by using augmented reality (AR), Pokemon which is seen through the screen of smartphone is played and game is played. The game that follows this Pokemon GO is supercell classy royal. This game is a game in which the character of Classy of Clan is popular game. You can experience victory by destroying the enemy through different card attack rate for each character, and winning trophy and crown. Mobile Strike, a mobile game that promotes renowned actor Arnold Schwarzenegger, has also gained worldwide popularity. Mobile Strike is a mobile game that is a mixture of military genre game and strategy simulation genre game. It is a large-scale modern war game die that can build a battle power of unit by constructing a base and carrying out mission. There is no gorgeous history compared to Pokemon GO and Classy Royal, but it was selected as a nominee for good performance and marketing.
Nomination - Classy Royal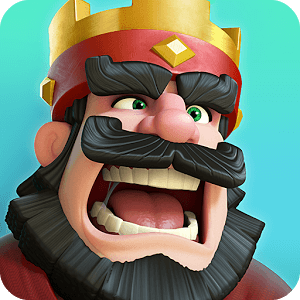 Category: Strategy
Capacity: Android - Varies depending on the device / iOS - 109MB
History: the first day of release in 60 countries in Apple's App Store downloads top ranking, top ranking game downloads in more than 130 countries and more than one country, ranking No. 1 gaming revenue in more than 110 countries
Nomination - Mobile Strike
Category: Strategy
Capacity: Android - 112.1MB / iOS - 118MB
Developer: Epic War
History: 10 million downloads exceeded
Indie Game Awards of the Year
Selection Tree - Tree of Life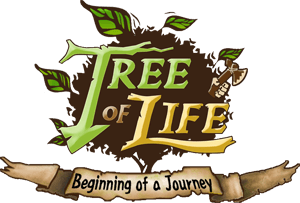 Category: RPG
Capacity: TBD officially released
Developer: Eau won Games
History: 2016, the Republic of Korea indie gaming destination, the Korea Creative Content Agency in the first two months of 2016 Best Indie Game field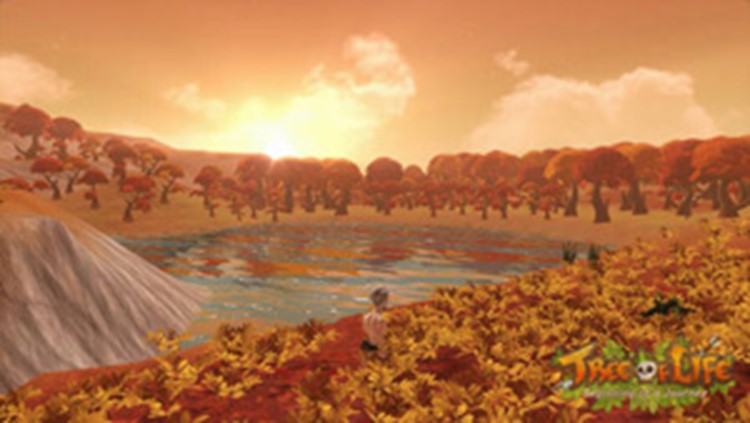 Indie games are independent forms of game that are not supported by large companies or game companies. They are original games of intention and style. In this year's Indie game, Tree of Life was selected. This game is the first title of the Odwin Games. It is a game in which an adventurer who arrives on an unfamiliar continent settles down and builds up his village, competing with others and fighting.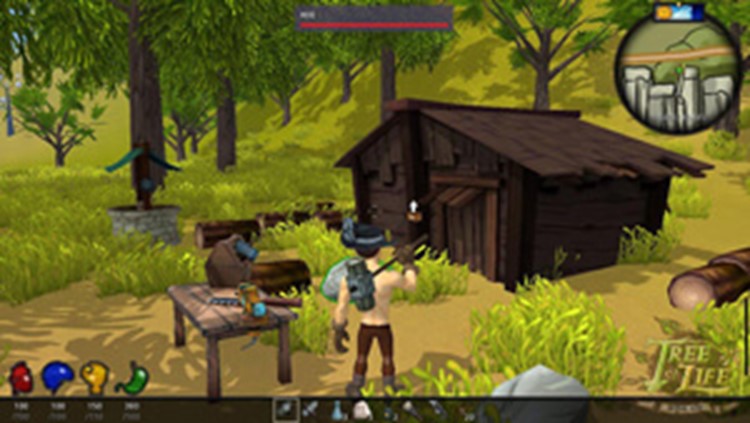 There are no time to get bored with various contents such as hunting, logging, mining, farming, livestock, etc. As a nomination, she said that her mother hid the game. It took about an hour to clear the game by using items for each stage to find a game hidden by her mother, which led to a hot response with B-class humor and unique episodes. Another nomination is Sally's Law, which won the Grand Prize at the Google Play Indy Games Festival this year. Sally's journey to his homeland to find his critical father, a game of rhythmical flat formers, storytelling revealing the various tricks, and lovely characters are also excellent in various aspects, so everyone can play fun.
Nominees - Mom hid the game.
Category: Casual games
Capacity: Android - depending on the device, iOS - 36.0MB
Developer: hap Inc.
History: 500 million downloads exceeded
Nomination - Sally's Law
Category: Action / Adventure
Capacity: Android - Varies depending on the device / iOS - 380MB
Developer: Nanali Studios
History: 2016 Independent Games Festival Grand Prize Google Play
Top Game Awards of the Year
Selection - Hit
Category: RPG
Capacity: Android - Varies / iOS, depending on the device? 127MB
Publisher: NEXON Company
Developer: Net Games
History: 2016 Materials and Republic of Korea Game Choice Award, surpassed 13 million downloads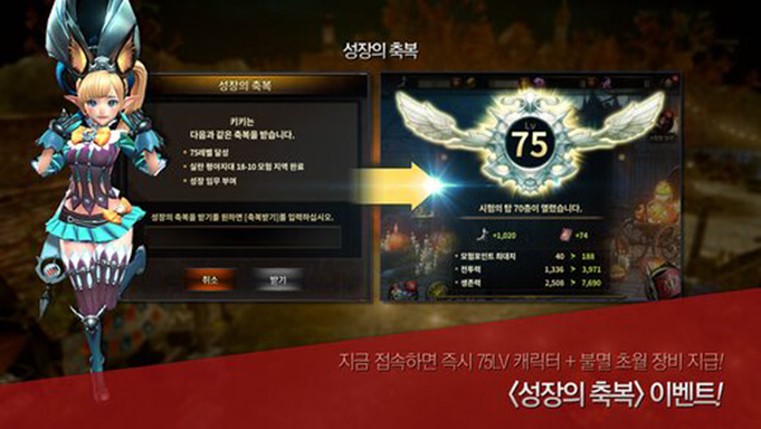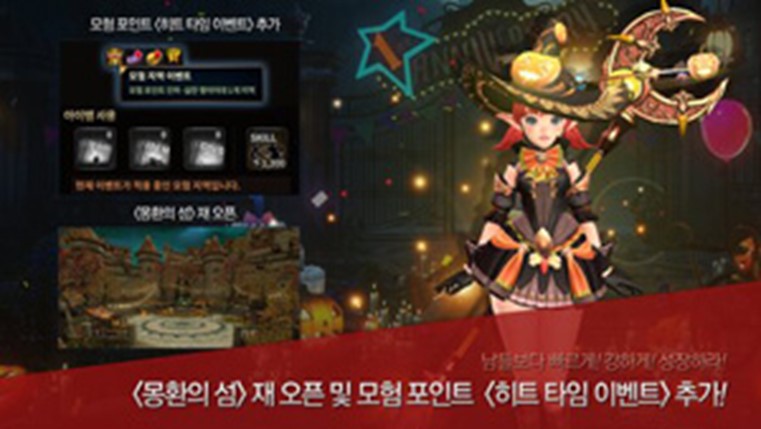 This year 's popular game award has been growing steadily and selecting apps that are getting hot response from users. In this popularity award, we selected the best hit game in the Korean game category this year. Hit hit the top of the list of Play Store and App Store sales in November of last year, especially with the graphics and action made by Unreal Engine 4. It is now available in 140 countries around the world and is still popular enough to record 13 million downloads. In addition, Lost Kingdom, which has been in service for three decades, also topped the top two market rankings in the market in February and exceeded 3 million downloads in two months. The game features console-level graphics and hardcore action. In addition, Raven of Net Marble Games climbed 7th place from 30th to 40th rank of Google play existing ranking by recent reboot and new character update. With RPG genre, action, visuals and a solid story, Raven won the Korea Game Awards last year.
Nomination - Lost Kingdom
Category: RPG / Developer: factorial Games
Capacity: Android - Varies depending on the device / iOS - 123MB
Publisher: Four Thirty Three
History: 2016 Republic of Korea Game Awards target mobile gaming sector, surpassed 300 million downloads
Nominations - Raven with NAVER
Category: RPG
Capacity: Android - Varies / iOS 134MB depending on the device
Publisher: Netmarble Games
Developer: Netmarble Monster
History: 2015 Target Target Games Republic of Korea
App of the Year
Selection - Snow
Category: Photography
Capacity: Android - Varies depending on the device / iOS - 105MB
Developer: CampMobile Inc.
History: Only break the market only 10 months 4,000 downloads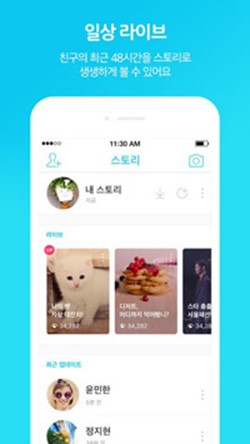 This year's App Awards was the biggest issue of the year, and it is an award given to apps that have had a big impact on society at large. The theme of the mobile app market this year is 'Self-app', which became an issue with the activation of social network service (SNS). The most popular app is SNOW. Camp Mobile, a Naver subsidiary, launched the app in September last year. App Snow has been loved by many users with its self-service camera, beauty camera, face recognition sticker and face change function. It has been downloaded 40 million times in just 10 months of its launch and has gained popularity not only in Korea but also in other Asian countries such as China, Taiwan and Thailand. In addition, this year, due to the proliferation of various PinTech apps, many users were able to conveniently view financial affairs. In particular, Toss, a simple remittance service, earned KRW 1 trillion in cumulative remittances through Toas in about a year and a half. Toss is an app that sends money easily without an official certificate or a security card. Simply enter the account number or contact information of the recipient and click the amount and password. Shinhan FAN Card also provided a clear interface and a variety of convenient payment methods such as barcode, QR code, NFC, and so on.
Nomination - Toss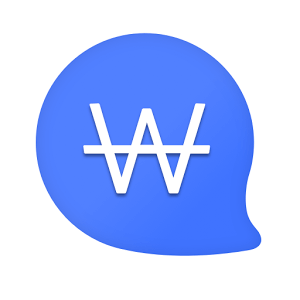 Category: Finance
Developer: Viva Republica
Capacity: Android - 5.5MB / iOS - 33.5MB
History: July 8, 2016 Cumulative remittances surpassed one trillion won, 4 May 2016 to attract 20 billion won investment from US venture capital companies
Nomination - Shinhan FAN (App Card)
Category: Finance / developer: Shinhan Card Co., Ltd.
Capacity: Android - Varies depending on the device / iOS - 70.0MB
History: App Award Korea 2016 target year of the financial sector Credit card app Prize, 2016 gutaep Republic of Korea Comprehensive Evaluation Target, 2015 i-Award Smart App Awards Korea
This year's overseas wars
Selection - V Live
Category: Entertainment
Capacity: Android - Varies depending on the device / iOS - 83.2MB
Developer: NAVER Corp.
: Price per item 1,100 ~ 52,800 won
History: Released only 10 061 downloads per day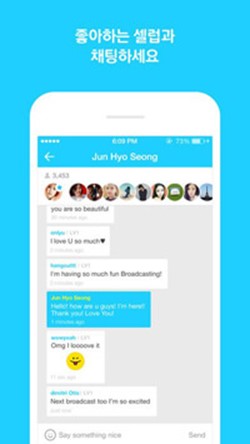 The award is given to apps that are gaining popularity not only in Korea but also overseas. Recently, Naver affiliates such as Camp Mobile and Line Corporation are presenting a variety of apps targeting overseas users. Among them, the Global Star Internet Broadcast platform app 'V Live' is a service for young people in their 10s and 20s, and live and VOD images of major souls such as idol stars can be checked by mobile. It started beta service in August last year, officially opened in September, a month later, and currently has over 200 channels. In the meantime, the spam-blocking app "Fuscoll" won over 40 million downloads in just six months after winning 30 million downloads. In particular, it has the largest number of lines in Korea because it is based on 700 million phone number databases. Retrica, a photo and camera app developed in Korea, is also becoming more popular in the US, Brazil and Italy. In Italy, half of the people download Retrica, half in Brazil, and this year, they have surpassed 300 million cumulative downloads.
Nomination - Naver Huskall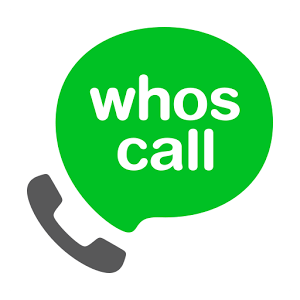 Category: Utilities
Capacity: Android - Varies depending on the device / iOS - 61.5MB
Developer: LINE Corporation and Gogolook
History: 40 million downloads exceeded
Nominations - Retrica
Category: Photography
Capacity: Android - Varies depending on the device / iOS - 81.0MB
Developer: Retrica, Inc.
History: Topped 300 million downloads
Trendy Award
Analog Film City Series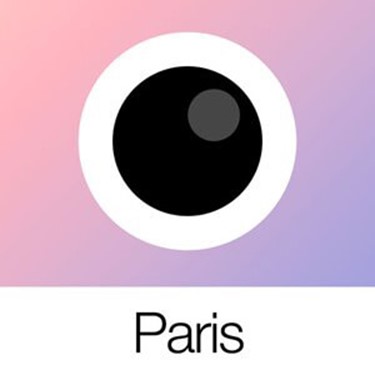 Category: Photo & Video
Capacity: iOS - 27.6MB (Analog Paris standards)
Developer: ordinaryfactory
Price: $ 1.09
History: Analog Paris App Store, six weeks consecutive No. 1 overall, seven countries worldwide App Store Photo & Video # 1
Trendy is an app that reflects the trend of the year and reflects the changing era. This year, the popularity of poisonous photographs and camera apps was high, and it seems that the range of users enjoying the show is expanding due to popularity of SNS sharing photos such as Instagram and Snap Chat. Above all, Analogfactory's Analog Film City series won the AppStore paid charts this year.
Among the series filter apps, Analog Paris has been ranked number one for six consecutive weeks. It is a beautiful color filter that gives a unique feel to each city and has gained high popularity and popularity among many users. I also chose Makeup Plus, which allows me to shoot a silk without any makeup as a nomination. It is an application that applies facial recognition and virtual image to real photographs. It can apply various makeup to photos containing user's face. It can be used for skin expression, eye, lip make-up as well as hair dyeing. In addition, WATCHA PLAY has been nominated for this year's Trendy nomination, and this app provides content such as movies, dramas, and animations. Especially, based on the evaluation data of 250 million, the contents are recommended considering the taste of the user.
Nomination - Makeup Plus
Category: Photography
Capacity: Android - Varies depending on the device / iOS - 81.4MB
Developer: Meitu, Inc.
History: 10 million downloads exceeded
Nominations - WATCHA PLAY
Category: Entertainment
Capacity: Android - Varies depending on the device / iOS - 31.5MB
Developer: Frograms Inc.
History: 2013, 2014 consecutive best apps Google Play Best 30 selection, movie reviews 2.5 billion (domestic 1st)
Mobile Advertising Prize
Selection SSG.com
Category: Shopping
Capacity: Android - Varies / iOS -71.6MB depending on the device
Developer: SSG.COM
History: Republic of Korea Advertising Awards 2016 Gold TV sector, 1.07 million YouTube views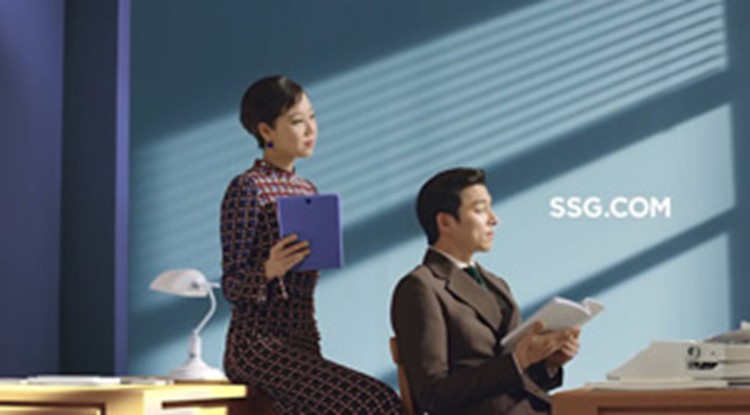 The mobile advertising prize is the best award for the best mobile service advertisement this year. Until last year, there were lots of ads that attracted the attention of the public by introducing the top stars such as Ryu Seung-ryong of the delivery people and Shin Dong-yeop of Kucha. However, in the app market, which has reached a more mature stage this year, it appears that there are many ads focusing on their own brand and service rather than promoting the star. Nevertheless, there was an advertisement that produced parody buzzwords and parodies, and it is SSG dot com. In the advertisement, the actor Gong Hyo Jin and Sharing appeared and introduced "Shopping" SSG dot com. The whole atmosphere was serious, but it sprang a lot of laughing ambassadors and attracted much attention. Thanks to the popularity of this ad, Yoo Sang-moo, Jang Do-yeon parody, and Bonnie-ha-ha parody appeared. The nominees were Choo Jung-suk of the National MC and Cho Bum-bechi, who used Woori Bank's mobile messenger Wibit Talk and the villain character Terrorist in the game. In particular, the crowded story of "Doctor Terrorism provokes the Earth Man" is a symbolic time of the New Year '00, and the same campaign was carried out in several channels, capturing the attention of users.
Nomination - Boom Beach
Category: Strategy
Capacity: Android - Varies depending on the device / iOS - 156MB
Developer: Supercell
History: 50 million downloads exceeded, 7.8 million YouTube views (overseas) and 148 million views (domestic)
Nominations - Wibit Talk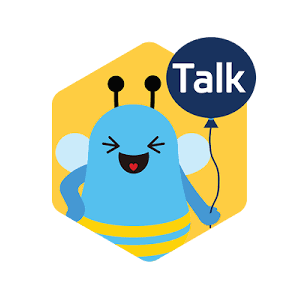 Category: Communication
Capacity: Android - Varies depending on the device / iOS - 79.0MB
Developer: WooriBank
History: subscribers exceeded 2.2 million people, 2.29 million YouTube views