티스토리 뷰
분류없음
Cheer Up 세상사 2016.12.17 00:40
Smart self-device for my family, WISO Smart Whistle
As violent crimes against women and children are increasing, interest in self-defense goods is increasing. Especially, it is necessary to have a personal protective equipment in order to prevent the 'Do not ask crime' which is unknown when and where it will occur. The whistle, which is one of the various protective products on the market, has the advantage of blowing the whistle when dangerous things happen and making it easier to tell the danger around you. By the way, smart technology has been added to this Hoshino whistle recently, and it is gathering topics.
Smart Whistle WISO (WISO) sends a request message to a family member or a friend or sends the current location when a user whistles or presses a built-in button. In addition, it can be used as a quickest means of protecting your privacy by recording your surroundings or making phone calls.
$ 54,900 | Www.thewiso.com
SOS reminder of simple design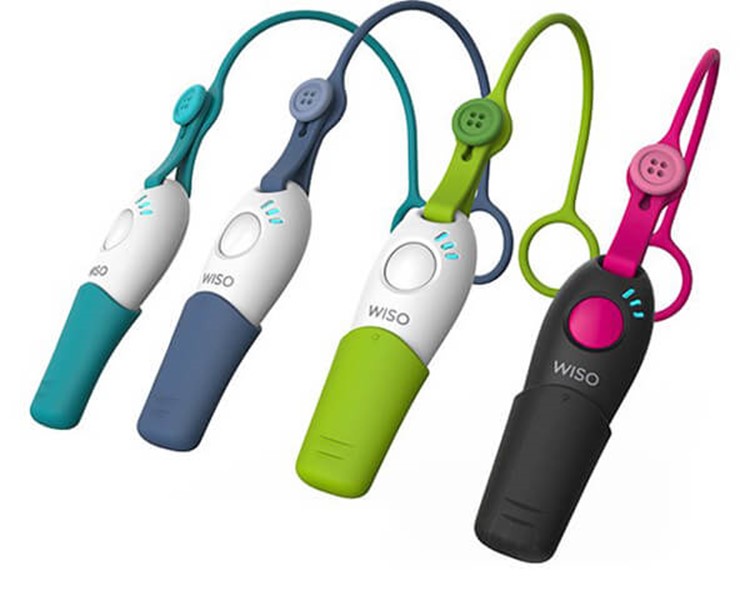 Hypocrisy is a smart whistle that combines technologies such as GPS and Bluetooth with a self-propelled whistle. Basically, like a normal whistle, when a user is in a dangerous situation, he can blow his whistle and ask for help from a neighbor. In addition, since it can be used in conjunction with a smartphone, private apps and location information alerts can be used to inform family and friends of their location. There is a circle button at the center of the penalty area. When you press this button for 2 seconds or whistle, SOS notification request is sent immediately to the contact such as preset phone, text, e-mail.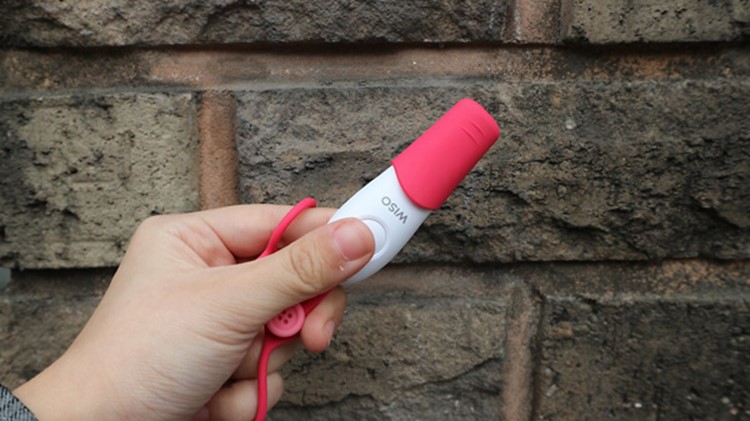 The body is made of plastic and the whisk is covered with a silicone cover to protect the product. In addition, there is a silicone strap on the end of the product so you can hang it on your bag or jacket. The size is similar to the regular lip tint that women commonly use.
Also, you can replace the battery by removing the rear cover, and the battery uses the button cell CR2032, which can be used for two months. If a typical smart device can be charged and used, it is convenient to use the coin-operated lithium battery for a long time.
The fastest and easiest smart whistle
The working principle of the above is as follows. First, the penalty and the user's smartphone work in conjunction with Bluetooth. When a user makes an SOS request, a request is sent to the recipients of the emergency contact by telephone, text, or e-mail, along with a map showing the user's current location. When recipients receive the message, they can quickly identify the user's location and help users at risk.

How to use is also simple. In case of an emergency, press the button for 2 seconds or press the button to activate the SOS request. Pre-configured contacts will send you a map showing your location, and the person you contact will be able to see your location on Google Maps. The map is also updated every 2-3 minutes.
It is compatible with Android and iOS smartphones with Bluetooth 4.0. For iOS devices, it should be iOS7 or higher. And Android devices should be Android 4.4 or higher. However, in case of iOS terminal, you can not use the function to make an emergency call automatically.
Deliver the situation to up to seven people in an emergency
WISO app
To use it, go to Google Play or the AppStore and find the WISO safety app, or download the app by scanning the QR code. After downloading the WISO app, activate Bluetooth, pair it with the product, and go through the 4 step registration step.
First, set your profile photo and user name, and then use SMS, email, and LINE to register the person you want help with. The other person to send SMS and e-mail is selected from the user's contact. In the case of LINE, up to 3 contacts are registered after the approval of the recipients. In addition, the contents of the message sent when a help request is made can be directly edited and saved by the user.
After completing this registration process, you can ask 7 people for help in case of an emergency. They can tell you where and where you are, such as sending a message to 3 people, emailing 3 people and automatically sending an emergency call to 1 other person.
Place accurate location with GPS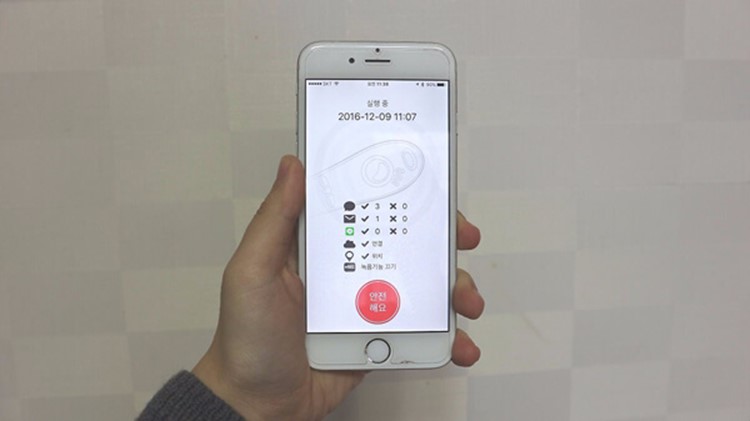 Once you have completed your registration, you can now use the penance properly. After activating the Bluetooth of the smartphone and connecting it to the body of the voluntary, 'Running' screen appears. On this screen, you can see if the dismissal is running properly, connected to your smartphone, and the location tracking feature is enabled. If your smartphone is more than 6 meters away, it may not work properly.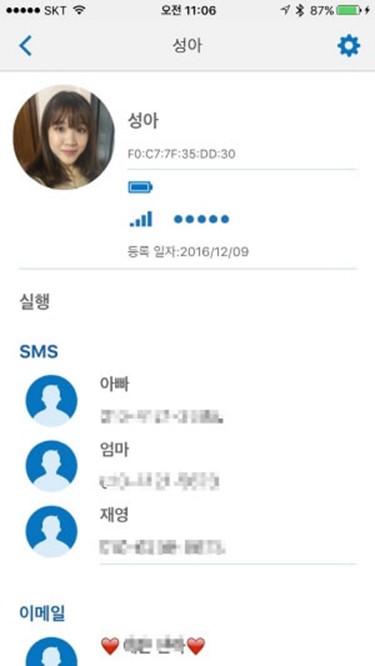 In the setup screen, you can check the status of the battery at the top along with the user information. You can also see the contact information for sending letters and emails in case of emergency. I tried to run the emergency by blowing the whistle and pressing the button for 2 seconds to check if the location tracking function is working properly. In the smartphone of the user, emergency information is immediately executed and the time information is displayed together with the location of the user. In case of emergencies, smartphone users who have registered for sending SMS will be sent an emergency help letter along with Google location information. SOS requests are so fast that when a real user is in a dangerous situation, they can send a relief signal with their location information to the front office without having to look into the smartphone.
SMS sent from a dedicated app will generate 10 free texts when an account is created, and up to six SMSs will be automatically charged if there are less than six remaining SMSs at the beginning of each month, even if you exhaust all of the original SMSs. In other words, free SMS is offered only six times a month, so it is recommended to use it only when necessary. Of course, if you need more SMS, you can use it through charging. Based on iOS, the cost of SMS 15 is $ 2.19 and that of SMS 100 is $ 10.99.
Minimal size for convenient carrying
It is not uncomfortable to wear a bag or a backpack with a clean design that is not like a self-defense item. The whistle strap is made of stretchable silicone material and can withstand up to 60kg of maximum load. This strap is removable and can be removed depending on the situation.
It weighs only 12g and the size is 73x25x18mm which comes in one hand. It can be easily carried in pocket, handbag or pouch. The product colors are available in various colors including pink, blue, purple, and green, and can be purchased according to user's individuality and taste.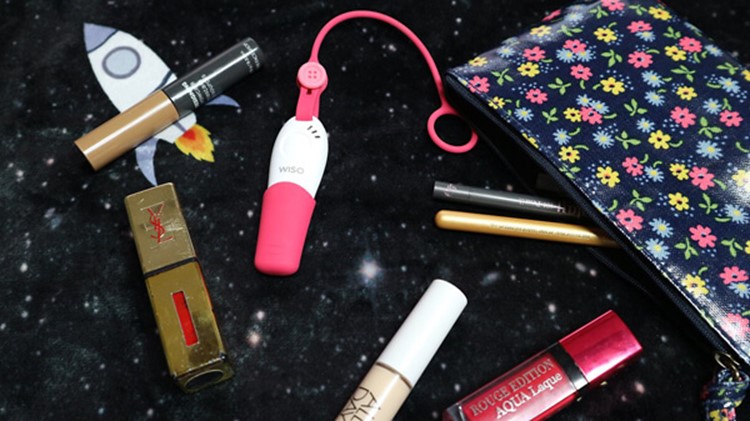 Specifications
Point
With Smart Whistle 'Whisso'
Taiwan's Astrotek was developed by the United States, the United Kingdom, Japan and the world simultaneously released, and the sparkling idea that the United States two major home shopping channel HSN in just eight minutes sold 1,600. It is fairly easy to send emergency texts and cloud map links to emergency contacts just by whistling or pushing a button. Every two to three minutes until the emergency is resolved, the GPS location is updated, It is also a big advantage that the receiver can quickly detect the position in real time by providing it.
As it is so easy to use, it is possible to use it from afraid women to teenagers, children and the elderly to walk alone in the dark night. In addition, it is possible to use overseas, so foreign workers, language learners, exchange students and tourists will also find it useful. If you have any worries, why not give a smart whistle?